Hát megjelent! Most olvasom a hírt, hogy megjelent az ikonikus angol stílus-magazin Fashion Now c. kiadványának folytatása. (* FASHION NOW – I-d selects the world's 150 most important designers, TASCHEN GmbH, Köln 2003. Nekem szerbül van meg – hála és köszönet a szüleimnek -, "Moda Danas" címel.)
2006 márciusában bukkantam e kitűnő publikációra. Az elismert i-D magazin kiadványáról van szó *, melynek szerzői, Terry Jones és Avril Mair 150 divattervezővel készítettek interjút, melyben munkájukról és hitvallásukról kérdezték az alkotókat. Egytől-egyig olyan tervezőkről van szó, akik munkássága jelentős hatással volt a kortárs divat szemléletváltásaira, ami egyben befolyást gyakorolt, mind a jeans, mind a casual-wear design fejlődésére.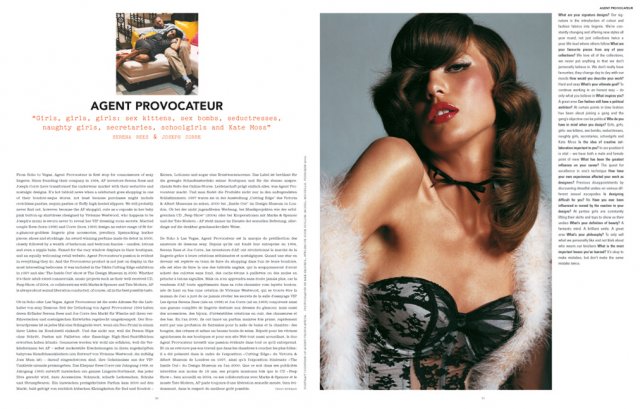 E kivételes könyv interjúalanyai, teljesen eltérően közelítik meg hivatásukat. Munkásságuk, nem pusztán életmű, amely a XX.-XXI. század egyfajta viselettörténeti keresztmetszetét képezi, és jóval több, esztétikai irányadásnál is. Rendkívül erős személyi kisugárzásuk, a ruházat nyelvén közvetíti a társadalom felé üzenetüket. Felvetődik a kérdés, hogy az üzenetet, mint amolyan "adó-vevők" adják tovább, vagy ők maguk azok, akik az adást sugározzák? Ily módon elgondolkodtató, a kortárs öltözködési-design funkciója is, amely átlépte a puszta ruhatervezési feladatkör határait. Mindez, kérdések egész láncolatát vetítheti előre, melyek közül markánsan kiemelkedik egy: Voltaképpen mit jelent maga a "modern öltözködési-design", mint fogalom?
A divat mindenkor a társadalmi viszonyok visszatükrözője. A designer, mint valami időjós, képes előre jelezni a társadalmi változások feltételezhető hatásait a közönségre, továbbá képes diagnosztizálni ezek várható behatását az öltözékre, a vele szemben támasztott funkcionális elvárásokra, és esztétikai igényekre. Eltérő korok, eltérően viszonyulnak az öltözködéshez, ahogyan eltérő a népek és a kultúrák eziránti viszonya is. Mindez sokszor, és sok helyen elhangzott, és voltaképpen nem ez az, ami lenyűgözi a kortárs divat-teoretikusokat, hanem maga a divat-ipar – mindennapi életünk nagy színpadának jelmezműhelye. Számunkra, akiknek ez a hivatása, gyakran olyan az egész, mint a póker, amelyben az nyer, aki legjobban blöfföl. Játék csupán, amelynek játékszabályai egyre keményebbek.
A Fashion Now 2 a nemzetközi divatvilág legnagyobb játékosairól – olyanokról, mint Karl Lagerfeld, John Galliano és Marc Jacobs olvashatsz -, és olyan kiválóságokról, mint Kim Jones és Tess Giberson. A streetwear és sportswear brendekig benne van mindenki; Nike, Diesel and Silas… Fashion Now 2 a kortárs design és designerek átfogó áttekintése.
Ha szakmabéli vagy, akkor a legforróbban ajánlom Neked ezt a minden bizonnyal kitűnő olvasmányt. Nekem meglesz!
(Varrjá' rá gombot!)